Atlanta Structural Inspection Repair Services
Trust The Experts…Trotter offers Lifetime Warranties since 1929!
Basement Waterproofing * Crawlspace Waterproofing* Structural Repair * Drainage
Structural Repair Services
Cracked Foundation? Trust the Experts!
Solutions for home settlement, slab settlement, and driveway settlement.
Trotter Company is a full service foundation repair/stabilization contractor. No matter why your structure is settling, Trotter Company can stabilize it! With 80 years working in our red clay, Trotter Company is the most experienced foundation repair contractor in Georgia. We are the only contactor to offer a Composite Helical Pier as our standard pier. This pier offers the stability of a foundation provided by the helix and the rigidity of the large diameter pipe pier. The overall strength of our pier is reinforced with a concrete core. All major repair contractors are following Trotter Company's lead and are promoting helical pipe piers.
Most settlement problems are a result of structures being built on poorly compacted fill dirt which has been infiltrated by storm water. Existing soil conditions, as well as poor construction, can cause settlement problems.
Backfill Settlement behind foundation walls can cause walls to bow or even collapse. Foundation walls that have been neglected and allowed to bow excessively will require Steel Beam Reinforcements. Some foundation walls may have to be completely demolished and a new reinforced foundation wall built to replace the failed wall. Landscape retaining walls that are leaning up to five inches may be stabilized with Helical Tie-backs. We also demolish and replace landscape walls that are past saving with reinforced, anchored walls.
Trotter Atlanta specializes in comprehensive concrete structural repair, ensuring the integrity and longevity of your property's foundation. With their expert team and innovative techniques, Trotter Atlanta delivers reliable and durable solutions for all your concrete structural repair needs. For permanent solutions from qualified structural repair service contractors, contact Trotter Company. We offer a free foundation & structural inspection services quote in Georgia, including areas like Marietta, Atlanta, Decatur, and nearby.
What Issues Are You Seeing In Your Home?
Foundation settlement warning signs can come in many different forms. From the interior to the exterior of your house, there are many different signs to catch an issue before it becomes worse. Save yourself time, money and headaches by spotting these symptoms early. It's a good idea to do a routine check around the outside of your home at least once per year to make sure you can catch any issues before they become worse.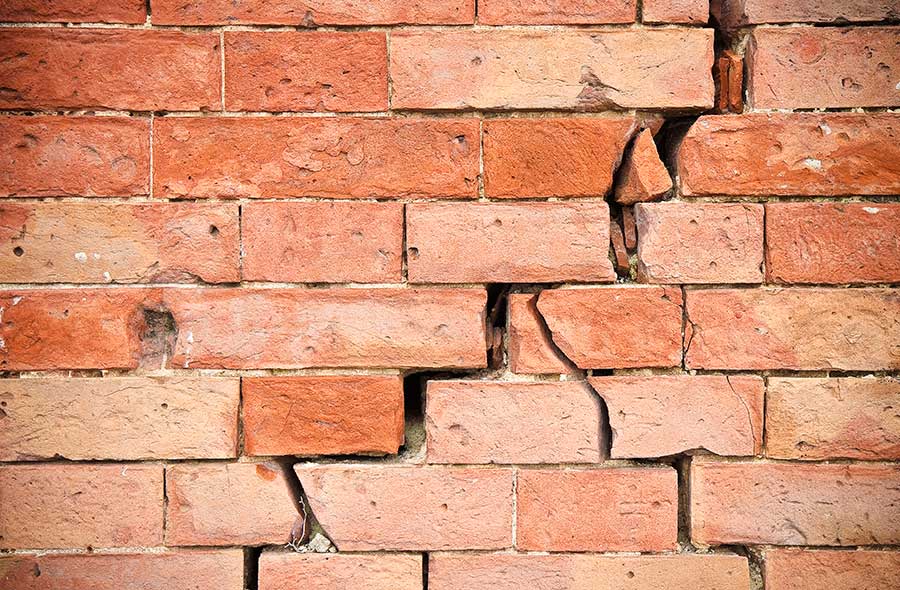 Exterior Warning Signs
Wall cracks, collapsing retaining walls, and a tilting chimney are all symptoms of a greater issue.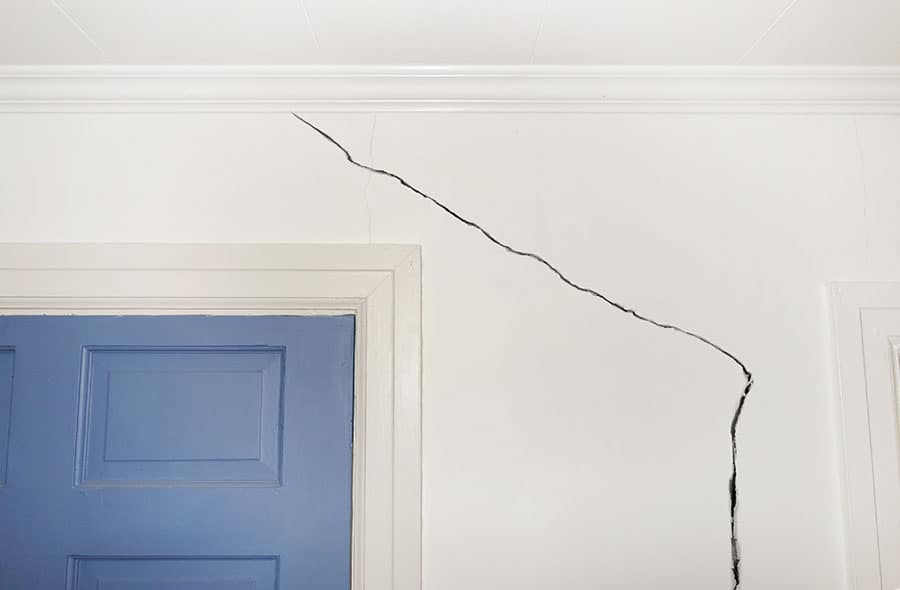 Interior Warning Signs
Watch out for floor  and wall cracks,  as well as windows and doors that stick or are difficult to open.
Want to learn more?
Check out our library of videos to help you understand and diagnose your home of common foundation and leak issues.
Follow us on YouTube for the latest videos, tips, & tricks.
Since 1929, More Than 100,000 Homeowners Have Trusted Trotter