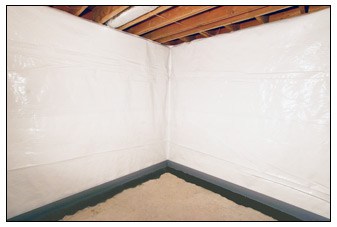 The Wall Vapor Barrier controls seepage and vapor movement from the exterior through masonry walls until you are ready to finish your basement.
Before you finish, we suggest you use our pre-finishing wall system to guarantee moisture and condensation-free finished walls.
Note: basement walls must be properly insulated and have dual vapor barriers to prevent condensation behind finished walls.
Since 1929, More Than 100,000 Homeowners Have Trusted Trotter