Composite® Foundation Piers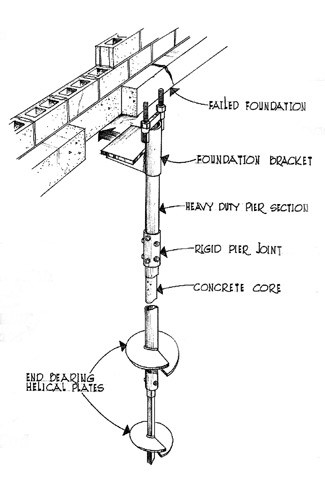 Only Trotter Company installs a reinforced, commercial duty, multi-helical pier as our standard residential pier, rated at over 50,000 lbs.
Heavy wall couplers with quadruple bolts provide rigid connections between pier sections. Heavy wall steel pipe reinforced with 5000 psi concrete provides the strongest standard residential pier available.
The solid core also prevents water flowing down the pier shaft. Large helical steel "footings" at multiple levels provide stable end barring foundations.
Our Composite® Piers are completely installed and tested before they are attached to the foundation; this ensures that no additional damage will occur to your home during installation.
Since 1929, More Than 100,000 Homeowners Have Trusted Trotter